Paid Search
We build and optimize paid search programs in all of the major search engines and social media sites. Our experience, search engine partnerships, dedicated account managers and directors, competitor research and statistical bidding techniques result in success for our clients.
As a Google Premier Partner, we have access to betas, trainings and guidance from a dedicated Google team that cares.  For existing programs, we offer a full audit of your account to determine areas that require immediate attention, opportunities for immediate results, and overall campaign health recommendations.
Our Paid Search Programs include:
Keyword research & discovery
Competitor analysis and bench-marking
Account set-up and launch strategy
Development of campaigns, ad groups, keywords, ad text and full extension strategy
Deploy all Campaign types: Search, Display, Discovery, Performance Max & Re-marketing including Audience Targeting
Tracking code creation and detailed instructions for placement
Program integration  – AdWords, Analytics
Daily bid management & optimization
Ad copy and landing page testing
Automated reporting
Monthly qualitative reporting – what did we do, why, what's next…
Ongoing opportunities through our Google Premier Partnership
We can help drive relevant traffic to your website, or landing pages, that is likely to convert into leads or sales.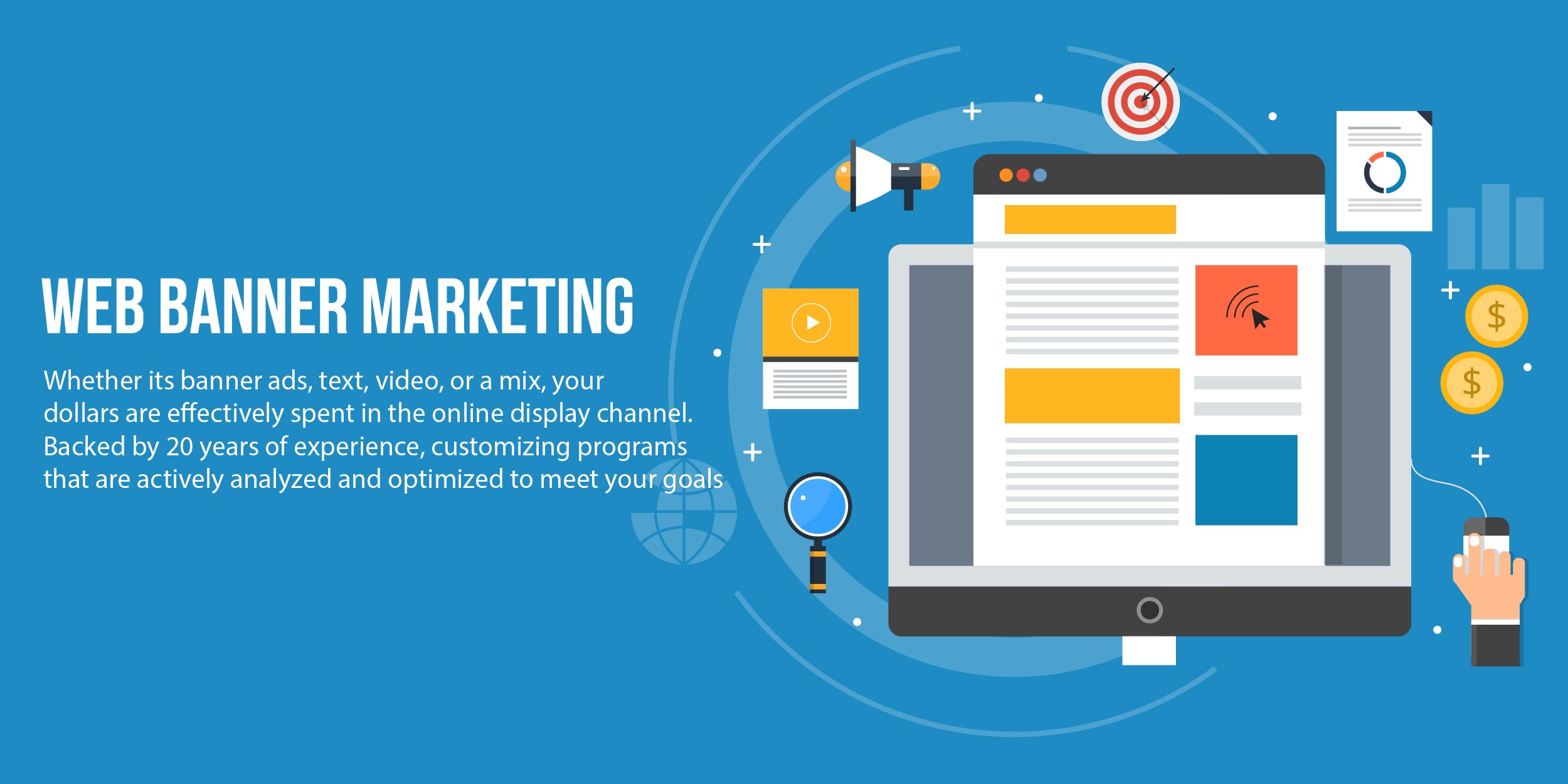 Display Advertising

Targeting users based on the content they look at on the internet paired with demographic and psychographic details and re-marketing strategies, allows you to get your brand's products and services in front of a huge amount of online users. We'll develop the right mix of display tactics to increase your brand's online presence and provide successful results based on your goals.
Display Programs include:
• Video advertising
• Google Display Network
• Bing Native Ads
• Search re-targeting
• Site re-targeting
• Location-based re-targeting
• Keyword contextual targeting
• Demographic targeting
Fill out the form above and you'll talk while we listen!